on Santorini has outgrown us wind a>, Olympus also took responsibility for the sound in our films (for the first time in the film
"Relay Time"
). Unfortunately, the Olympus OM-D E-M1 Mark II films so well, so much overvalued the bar of image quality and usability, that SLRs have completely stopped filming and today technically we are not able to combine the picture with the Nikon D750 with OM-D. Therefore, a surprise! We invite you to a filming workshop.
On 18 February, as part of the Olympus Road Show 2017 we will be in Łódź
(city of "Lodz" film academy "!) and we talk, and even show how our Youtube looks from the back and maybe even try to make something :)
Link to the event:
https://www.facebook.com/events/1305543496176977/
" Olympus Polska and sklepbeznazwy.com.pl cordially invite you to the "Outdoor Filming" Workshop , which will be hosted by Diana and Rafał Krasa from DR5000.com. The participants will be able to evaluate the quality of their work on Eizo monitors a > and printouts Epson . The appropriate light will be provided by Quadralite . Warning! The number of places is limited. To take part in the event and obtain detailed information, please send a message about the title "Workshops Łódź" and provide the name and surname of the participant. RECORDS: mariusz@sklepbeznazwy.com.pl [By sending a message to the above address and providing data, the sender agrees to receive information on participation in the event via e-mail and data processing for purposes related to the event (in accordance with the Act of 29.08.1997 on Personal Data Protection; U. of 2002. No. 101, item 926 with amendments). "
Be and you will not regret;) EDIT: It's all over! This was our most thrilling performance that we've ever had the opportunity to drive, because the lack of that there were 30 places to sign up wanted 150 people, it was still "this filmówka"! Thank you that you were! Thank you for not leaving! And I hope this is not the last such meeting;) Below are photos from the event and comedy. Good re-showing!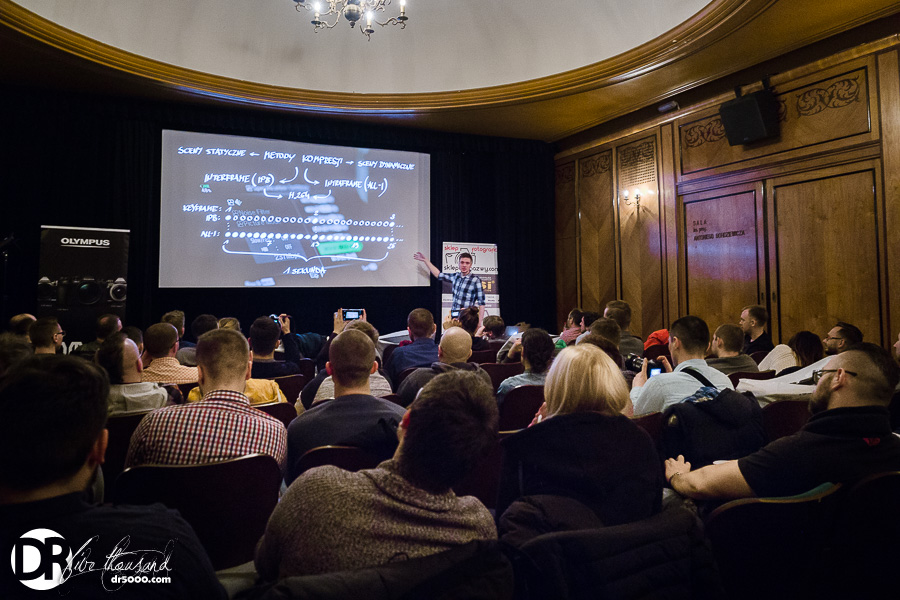 It's no secret that in fact 100% of the equipment we've been filming lately is Olympus. For a long time, in addition to Nikon SLRs, we used the E-M5 Mark II for filming passionately, naturally with M.Zuiko lenses, but since when