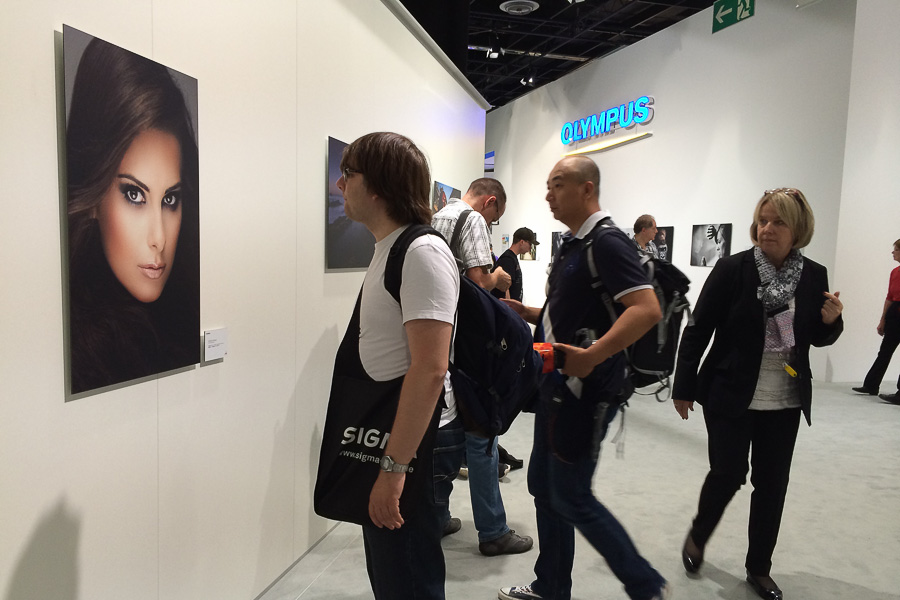 What's with us?
RoundFlash
(big, big thanks!) threw a photo of our photo hanging on the Olympus booth at the fejsbuka. It is clearly visible that at least three people were interested in this staff, but not only. Olympus Poland has posted an album with pictures, ours and other Polish photographers on its Facebook.
Fotopolis, reporting on the fair, also
noticed the presence of Polish accents
:
"Olympus boasts also large printouts from the PEN and OM-D series. We were very pleased with the presence of Poles among the brand's ambassadors. A separate issue is the possibility of observing a very high technological progress of the company on the printed photos. It must be admitted that the possibilities of OM-D E-M5 or OM-D E-M1 are definitely better than for example E-P1."
Although we are not and never will be ambassadors of any particular brand, including Olympus, we absolutely stand behind these cameras and we adore them. How these cafes were created and with which we showed, in the
film about Aleksander
.
We have seen these live printouts
and must admit that they make a huge impression, even on ourselves. With such a small slide, the amount of details is almost unbelievable and greatly disrupts the stability of the views of even the largest fossils :)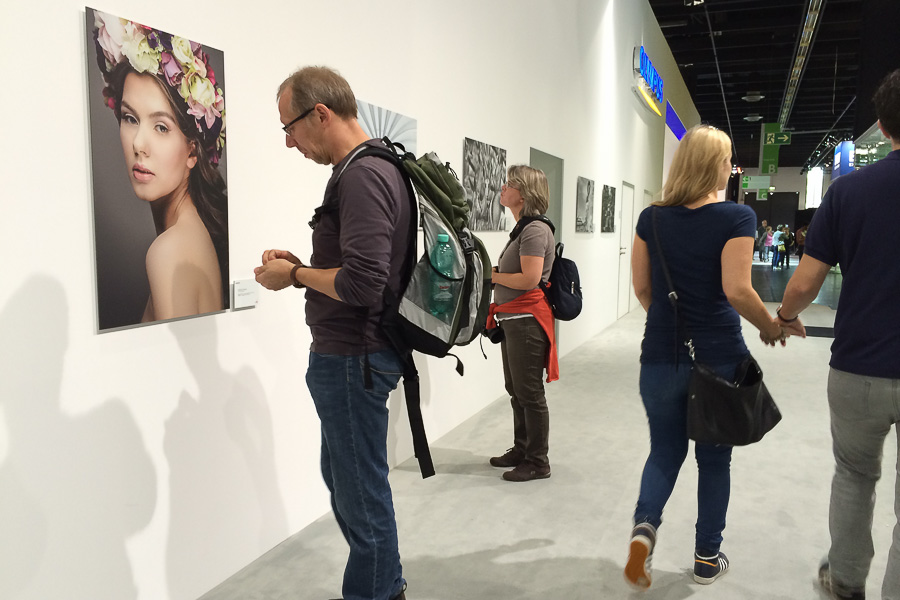 We are already planning the continuation of these portraits and we are preparing a small surprise with it, let's call it "film". It will be different than before and I think that many will be positively surprised :) What else? For the last dozen or so days, we've spent every free moment on tweaking our blog and thematic pages. Although it may not have been a revolution, we rethought the layout of the blog and page. From the most viewed part of the blog we removed the 300 pixel header, with a giant logo, called by us "the moon". In posts and thematic pages we have unified fonts and applied a more legible typeface. A softer, less contrasting robe, we try to direct attention to color photos and post headings. The menu is now more logical, the page loads much faster, and errors in general, there is less. We are happy to listen to your opinions – here, below, in the comments. If there are any errors, we will be happy to correct them. Although the site now looks like a lot has changed, we left the old headline for some time. Just click the small arrow in the upper right corner of the main page and you will hear echoes of the past. We still have a mobile version ahead of us, but with time, because we have absolutely no vision for it. Thus, we closed a certain stage of work, we made up for the backlog and slowly we are taking up films. There are preliminary plans for three or five and in option three,
we have already started making them
. We are constantly striving to develop the formula of movies and this is the first time in the history of our blogging, other people will also speak. We start with
081 Architects
, but I still remember about presets :)