Sylwestrowa Miss Ferreira
YouTube link:
http://www.youtube.com/watch?v=4CNwOZAOau4
Model:
Miss Ferrerira
MUA:
Makeuplace
,
Aneta Błaszczak
RoundFlash:
roundflash.com
Music by: Scott Buckley (
www.scottbuckley.com.au
)
Dear, beloved, ladies and gentleman! Last Friday the phone rang. It was Sara and she had a favour to ask. She needed pictures for her New Year's Eve post. For now! The thing was that it was afternoon already and not even the location was planned. There was no plan for anything at all! But as we are not beginners, minutes later we were set up at Aneta's at 6:00PM. But let me start somewhere. Maybe: who the hell is Sara and Aneta?!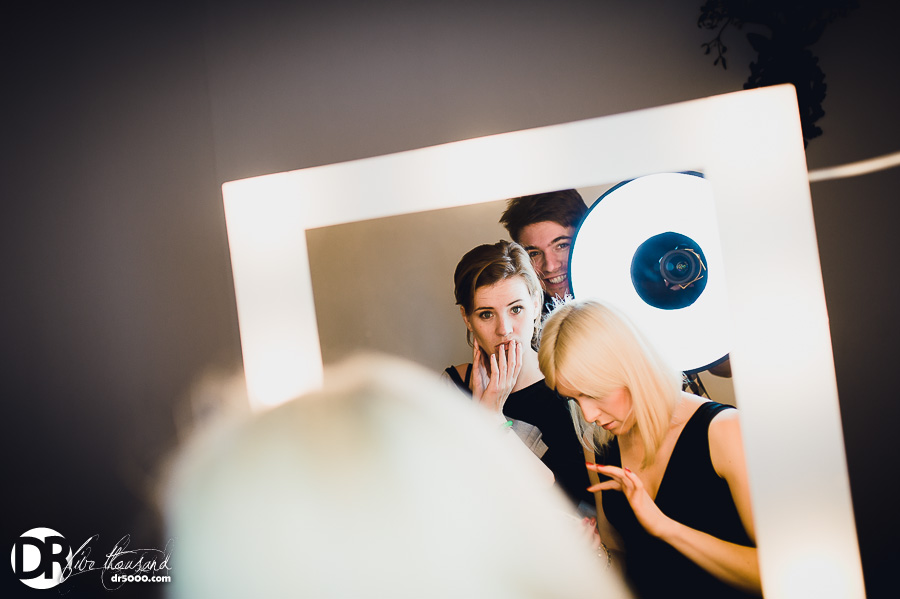 Sara is Miss Ferreira. She's a blogger, mother of three and a model ready for everything we ask for. We first met her in January 2012 and since then we've done all the wildest photo shoots with her. She is the face of our Miss Ferreira Fashion Project and she's the most professional model ever posing for us. Aneta Błaszczak is a top makeup artist. She runs various trainings and represents the most known cosmetic brands in the industry. She was responsible for Sara's makeup for one of the most beautiful shoots we've ever done, the Mosquito session. She proved then she's an absolute pro, and, as some of you may have already experienced, she's also a fantastic, endlessly positive person! She let us into her Makeuplace and gave us the freedom to WORK, for which we are eternally grateful!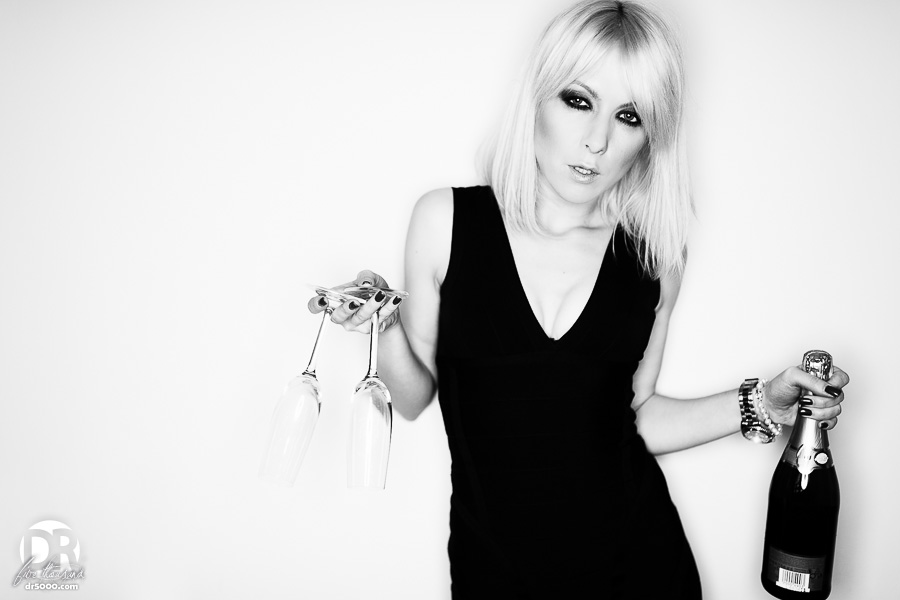 According to what we agreed on with Sara, we were trying to achieve the typical modern fashion lighting and at the same time to get a sort of party looking harshness of light. Now when I think about it, using a ring flash for it was the perfect choice. Finally, we had a chance to use a RoundFlash – it's a brand of a modifier that changes a hot shoe flash light into a real ring flash. There are some other similar devices like for example O Flash, but O Flash simply don't work. The light is diffused in a completely uneven way, it's impractical and it's heavy – actually it is so heavy, that we broke a hot shoe with O Flash and we ruined a speed light. RoundFlash on the other hand works flawlessly. It's like a real, professional, studio ring flash and technically it is perfect. The light is super even and it's over 17″ big. Yes, it's much bigger than studio rings we are used to. And it's designed in a very smart way too. It's like a fusion between a scrim and a softbox. I would call it a scrim-way-folding softbox. We absolutely love it!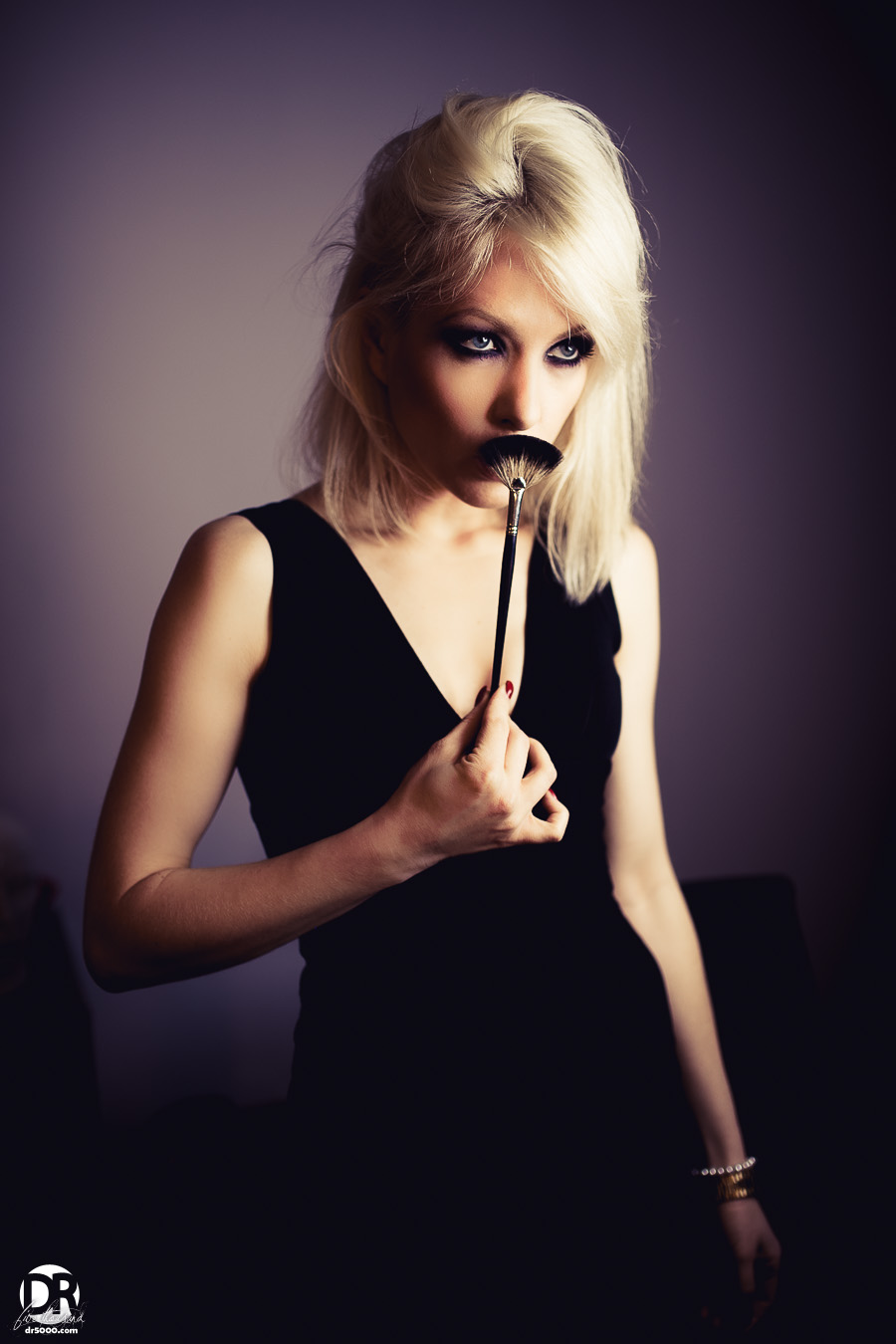 We started shooting with a classic rectangular softbox mounted on a stand, but we were in a makeup studio, the space was limited to hold such a huge tent and we kept bumping into expensive mascaras all the time. It was rather terrifying so we found a different way. We used the RoundFlash both from a hot shoe and as a beauty dish. It's perfectly round and light is even over the whole surface. As a dish it work surprisingly well.
Obviously this session has been heavily edited. Yes, we are not great fans of photoshopping and we always try to avoid tweaking when we can, but we are not stubborn idiots and this time it was clear – we had to, we wanted to and we knew how to make those images pop. We needed tons of contrast and vivid colors. We also wanted to tune the tonality and tint of different exposures. That is something we are unable to do with cameras yet. It was not a problem as we worked with Lightroom since version 2 so it's years now and over time we managed to save a lot of presets that help us smooth out the workflow and minimize the post production effort. We are planning to share some of those presets soon. I would also like to show how to properly utilize them and how we used those presets to post process the New Year's Eve images. This will be a separate video in the near future and I hope it will be a decent way to thank you all for watching this channel, and for those 1500 Youtube subscriptions. It will be exclusive to YouTube subscribers for some time, before it appears on Facebook and our website. Stay tuned, you are going to be the first ones!

The pictures shot during this session: